Shaista Quddusi, MD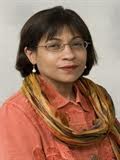 Dr. Shaista Quddusi is a highly respected and experienced physician, having been in practice for over two decades. Her acclaimed career in medicine began in 1988, when she graduated with her Medical Degree from the Dow Medical College. After moving to the United States, Dr. Quddusi completed her internship, residency, and fellowship with the Cook County Hospital. Driven to further her knowledge and expertise, she undertook a further fellowship with the University of Washington.
Background
Dr. Quddusi is board certified in Internal Medicine and Endocrinology, Diabetes, and Metabolism, and she is determined to enhance her patients' quality of life, providing high quality, individualized care in order to ensure the most optimal results. With a passion for her work, she is recognized as an expert in diabetes management. Dr. Quddusi also has a special expertise in insulin pump therapy and continuous glucose monitoring
Dr. Quddusi is committed to keeping current with the new developments, guidelines, and procedures in her field, and she is passionate about providing compassionate care to her patients. Her meticulous approach to patient care, coupled with her dedication to continuously learn about the latest advancements in her field makes Dr. Shaista Quddusi, MD a very worthy winner of a 2018 Top Doctor Award.
Degrees and Certifications
Board Certified in Internal Medicine. Winner of a 2018 Top Doctor Award.
---
More Family/Internal Medicine Practitioners
---