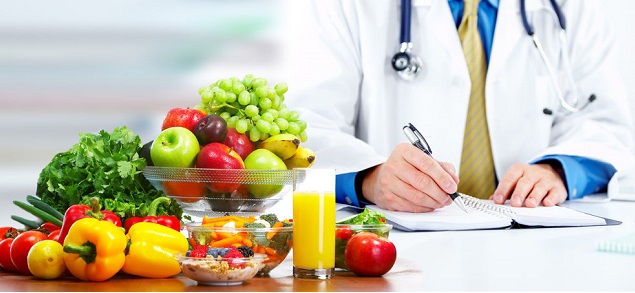 Nutritional Health for a Lifetime
At AFM, we use our advanced knowledge of medicine, nutrition, and dietetics to provide comprehensive nutritional guidance for patients with a variety of concerns. You will receive dietary advice and guidance that adapts to your changing nutritional needs. As with every other area of our expertise, we are committed to not only addressing nutrition and health problems as they occur but preventing future complications with a holistic approach for a lifetime of good health.
Adult Weight Loss
Some patients find that maintaining a healthy weight becomes increasingly difficult as they age. We'll develop a nutrition strategy that helps you achieve your ideal weight through a combination of healthy eating, regular exercise and preventive care. - See more at: http://www.afmllc.us/nutritionist/#sthash.Im5Jd9CS.dpuf
Pediatric Nutrition
Giving children the right foods and encouraging them to exercise can be a challenge in an age of conflicting and sometimes confusing research and changing recommendations from governments and community organizations. We have the knowledge and experience to answer all the questions you may have about your child's nutritional health and can develop a healthy eating plan that works for your entire family.
Specialized Nutrition
We specialize in treating patients with complex issues like:
Diabetes
Obesity
High cholesterol and high blood pressure
Celiac disease
Food sensitivities and allergies
Mariya Shurnene, RD, CN

Mariya's passion for nutrition and diabetes education has guided both her education and professional work. She finds fulfillment in helping patients achieve their diet and weight-loss goals and maintain a healthy nutrition program for the rest of their lives.
Background
Mariya Shurnene, MS, RD, CN, received her Master of Science in Nutrition at Bastyr University, where she also completed her dietetic internship. Mariya is a Registered Dietitian and Certified Nutritionist, a member of the American Dietetic Association, American Diabetes Association, and American Association of Diabetes Educators.
Memberships, Awards & Certifications
Master of Science in Nutrition, Registered Dietitian, Certified Nutritionist. Adult Weight Management Certification. Certified FLT Lifestyle Educator. Certified Instructor for diabetes self-management.