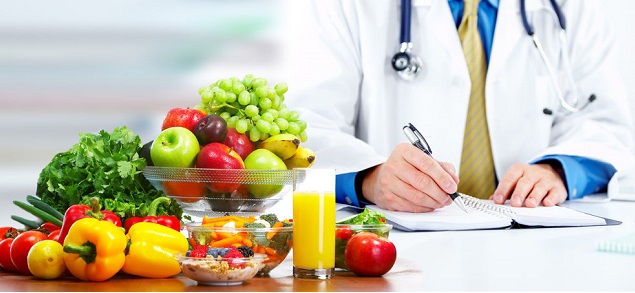 Nutritional Health for a Lifetime
At AFM, we use our advanced knowledge of medicine, nutrition, and dietetics to provide comprehensive nutritional guidance for patients with a variety of concerns. You will receive dietary advice and guidance that adapts to your changing nutritional needs. As with every other area of our expertise, we are committed to not only addressing nutrition and health problems as they occur but preventing future complications with a holistic approach for a lifetime of good health.
Adult Weight Loss
Some patients find that maintaining a healthy weight becomes increasingly difficult as they age. We'll develop a nutrition strategy that helps you achieve your ideal weight through a combination of healthy eating, regular exercise and preventive care.
Pediatric Nutrition
Giving children the right foods and encouraging them to exercise can be a challenge in an age of conflicting and sometimes confusing research and changing recommendations from governments and community organizations. We have the knowledge and experience to answer all the questions you may have about your child's nutritional health and can develop a healthy eating plan that works for your entire family.
Specialized Nutrition
We specialize in treating patients with complex issues like:
Diabetes
Obesity
High cholesterol and high blood pressure
Celiac disease
Food sensitivities and allergies
---
Ofra Duchin, PhD, MPH, CN, RPh

Ofra's multidisciplinary education includes pharmacy, environmental health, and nutrition. She has extensive work experience in academic, governmental, and private sectors. Her background allowed her to follow her passion in supporting her patients' search for efficient and sustainable ways to better their lives, reach their weight goals, and improve their overall health.
Background
Ofra Duchin, PhD, MPH, CN, RPh, graduated from the Hebrew University in Jerusalem with a Bachelor's degree in pharmacy in 2002. She has moved to the United States in 2003, where she became a Registered Pharmacist in California, Michigan and the state of Washington. She holds a Master of Public health in Human Nutrition (2011), and a Doctorate in Environmental Health Sciences (2012) from the University of Michigan School of Public Health. She relocated to Washington with her family in 2013, where she became a Certified Nutritionist and helped patients of all ages meet their nutritional and weight loss goals in her private practice in Bellevue.
Memberships, Awards & Certifications
Doctor of Philosophy in Environmental Health Sciences. Master of Public Health in Human Nutrition. Certified Nutritionist. Registered Pharmacist. Member of the Academy of Nutrition and Dietetics.
Ideal Protein
Ideal Protein is a medically supervised, four-phase, partial meal replacement weight loss protocol that targets fat loss while preserving muscle mass. It's a temporary treatment plan available only through licensed healthcare professionals who provide one-on-one weekly support and education that helps you not only lose the weight, but keep it off. This program is available at Advanced Family Medicine through Advanced Nutrition, by its owner and a certified Ideal Protein coach, Ofra Duchin, PhD, MPH, RPh, CN.
For more information about Ideal Protein please click here to visit Advanced Nutrition website.