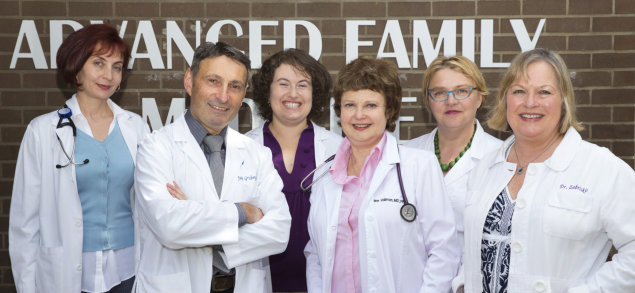 Welcome to a Lifetime of Excellent Health
Welcome to Advanced Family Medicine. Our experienced team of healthcare providers is committed to working with you to achieve a lifetime of excellent health. Please have a look around our site and explore the many ways we provide outstanding care to families and individuals.
Primary Care for Bellevue & Redmond
It's an important decision, choosing your family's primary care provider. At AFM we work with patients of all ages, from infants to the elderly. Our comprehensive and personal approach means you'll receive the highest quality medical care whether you just need a check-up or access to one of our many specialty services.
Our Healthcare Approach
We believe in a preventive approach to healthcare. Our doctors and therapists work together to provide efficient and comprehensive care to ensure your good health. Our providers have a unique range of experience, influenced by both conventional and non-traditional medicine.
We offer a full-range of services including diabetes care, internal medicine, gynecology, cardiology, dermatology, sports medicine, gastroenterology, neurology, urology, dietitian services, cosmetic services and naturopathic services.
---
Latest Articles from our Blog
Love & Logic: Is it the right Approach to Parenting?
Stressed? Use These 4 Simple Techniques to Gain the Upper Hand
Menopause: How You Can Cope with Life's Big Change
Anorexia Nervosa: Causes, Symptoms & Treatments
---